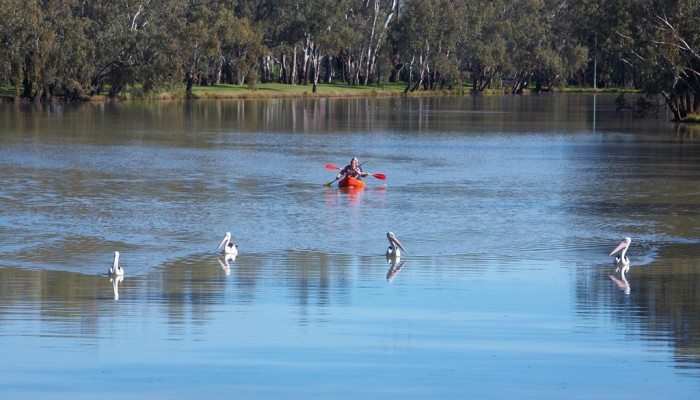 Forbes has to be the prettiest little town in the Central West.
Built on the flood plain of the Lachlan River, Forbes is picturesque year round and an absolute oasis in our hot western summers. It's a town steeped in the history of the 1800's gold rush, wild and woolly bush rangers and of course farming of every description. Add to this a gorgeous little boutique shopping centre and a championship Golf course and everybody's happy.
So there's plenty to see and do in and around this fabulous little town of ours! Click this link to the Amazing Forbes website for the full rundown.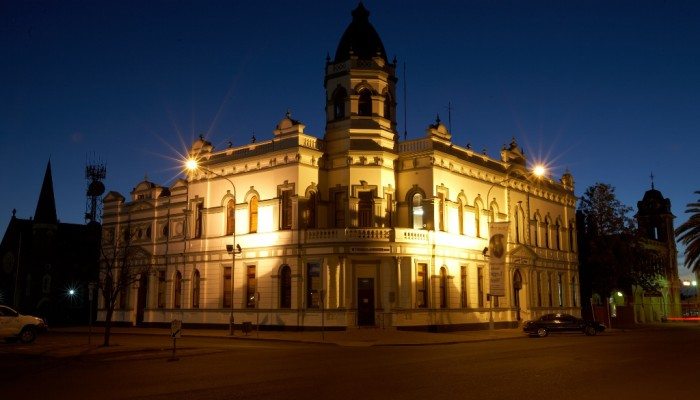 Into heritage? We do heritage big time! Walk the heritage trail and check out our magnificent old buildings including the Town Hall above. Forbes Historic Museum is a gem, car buffs will just love McFeeter's Motor Museum and if you're into bushrangers a visit to Ben Hall and Kate Kelly at the Forbes cemetery is an optional extra.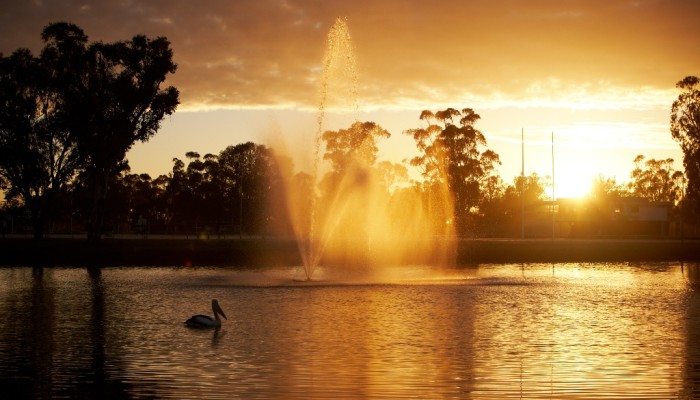 A walking track around  our glorious Lake Forbes entices you to go for a leisurely stroll or a brisk 5K walk, run or ride – whatever takes your fancy. There are plenty of grassy banks to unroll the picnic rug and while away a few hours or throw a line in and catch your dinner. Either way, you'll soak up the essence of this lovely country town and I'm sure more than one local will offer you a friendly "g'day".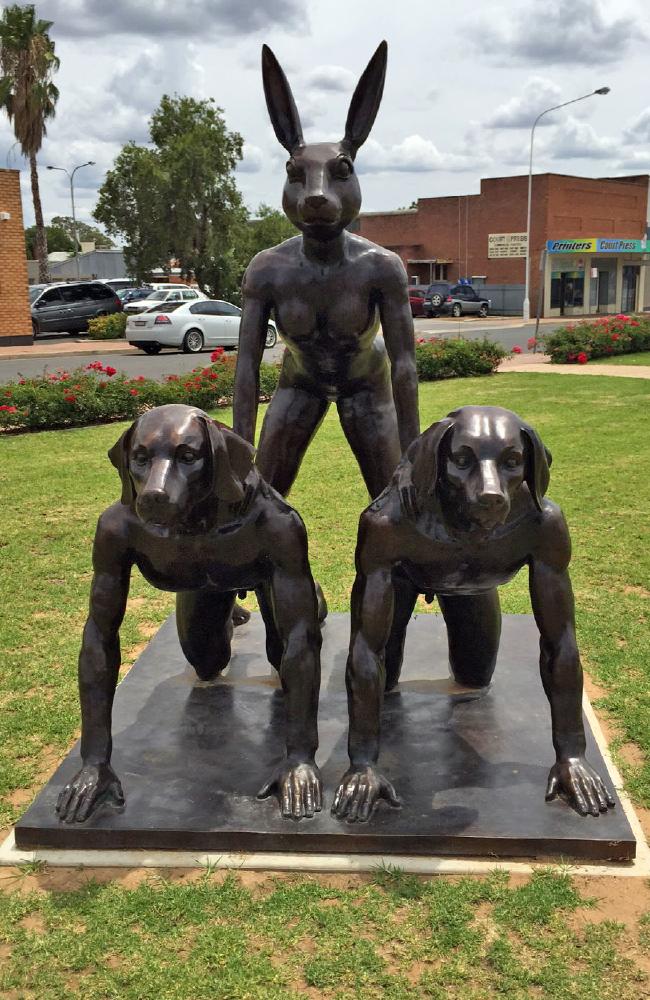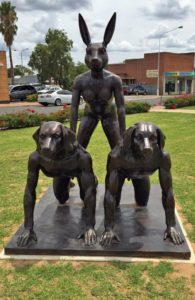 Wander into town and enjoy our beautifully laid out boutique shopping centre with its great coffee, country pubs and clubs and thriving arts community. Visit the Platypus Gallery, the Sculpture Art Park and Wiradjuri Dreaming Centre for your Arts hit and don't forget the huge Wool Mural on the wall out at the Homemakers Centre on the Parkes Rd, it's worth the short drive!
Forbes was so very fortunate to have this world class bronze sculpture  "Pyramid" donated by artists Mark and Gillie, kick starting the towns ambitious "Somewhere Down the Lachlan" sculpture trail. It's a long term project to place sculptures of merit in complimentary possies around the town and out along the Lachlan River towards Condobolin. Exciting stuff!
For the nature lovers among you, the River is a huge draw card for fishing, canoeing or just sitting back and watching the antics of the many birds and the odd human that call it home. Gum Swamp Bird Hide is birdwatcher heaven – just four km out of town and, ahem, only a 3km return stroll from Girragirra. It's possible to observe over 60 species of birds in just a few hours with a number listed as threatened or endangered.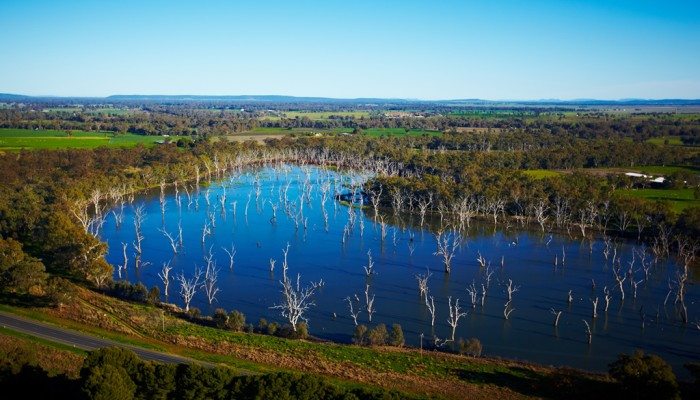 Farming is the back bone of our community so you'll see plenty of farmers in utes with keen dogs on the back and of course paddocks full of sheep, cattle and a multitude of crops plus machinery of all shapes and sizes. They're out there doing their thing, growing your food and fibre for you. Give them a wave as you drive past eh?