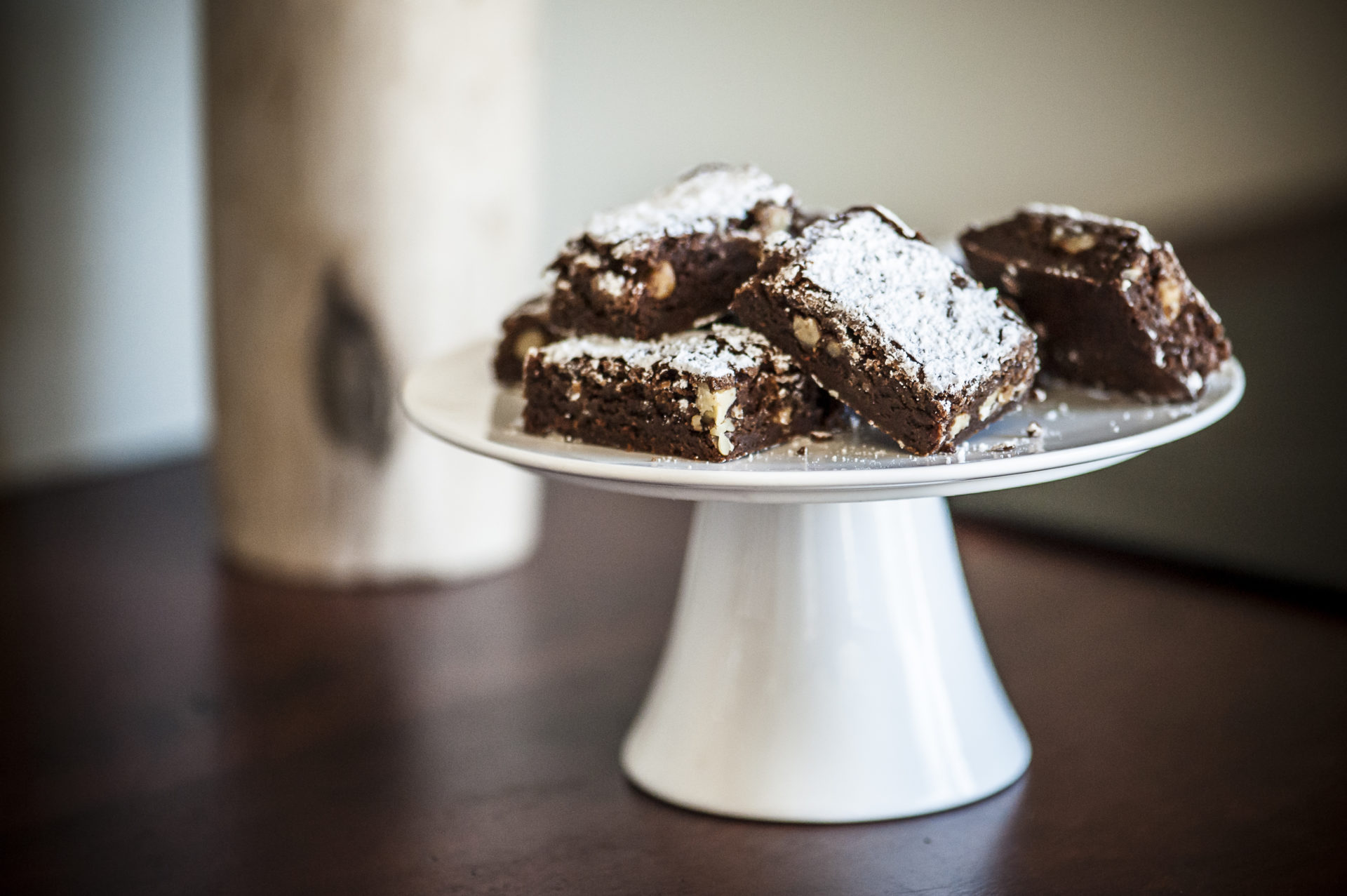 Who doesn't love a chocolate brownie – honestly?
I know sugar is completely evil and sugar and butter combined are downright irresistible. But a treat now and then is OK isn't it? And we do love to spoil our guests. When you book a stay or a workshop at Girragirra you may just find a square or two of this little number waiting for you.
If I tell you this recipe came via my sister – in – law who is an excellent cook and a caterer in a past life, you may just feel a bit intimidated. While that is absolutely true, it's also true that the original recipe came from a kids cookbook – enjoy!
Recipe:
Melt 200g butter with 1/2 cup of cocoa
Add 2 cups of brown sugar and 2 lightly beaten eggs. Beat with a wooden spoon until smooth.
Add one cup of plain flour (gluten free flour works well if you prefer). Mix well.
Add 1/2 cup walnuts or pecans or almonds for a bit of crunch if you like.
Pour the mix into a greased lamington tin and bake at 180C for 20 mins or until a skewer poked into the centre comes out clean.
Allow to rest in the tin for 10 minutes or so before turning out onto a cooling rack.
Tip:
A very dear family friend told me many moons ago to place my cake pan into the freezer after greasing it to prevent cakes sticking.  Leave it there while you do the rest of the business and pull it out just as you need to fill it. Works for me!